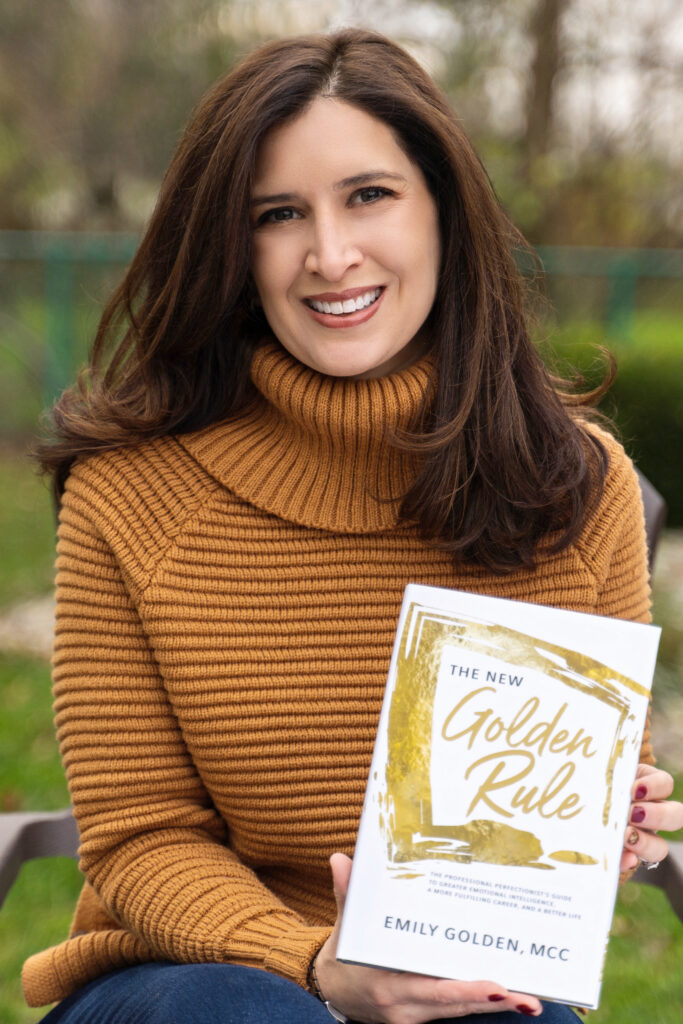 Emily is the founder and CEO of Golden Resources, a coaching and consulting firm. She helps today's emerging leaders and executives shift underlying beliefs, find their sweet spot, and bring newfound value to their careers.
Recognized as an expert in emotional intelligence in the workplace, Emily Golden incorporates her years of corporate human resources experience into her high-performance coaching practice.
She is familiar with the challenges executives face, including time management, overwork, and the potential for burnout. Her clients emerge re-energized, equipped with the tools that help them create a balanced and meaningful life inside and outside of work.
In over 20 years working in recruitment and talent acquisition for major corporations, She have seen brilliant, talented, and highly driven people feel held back by their own inner doubts and self-judgement. Bright stars that let buried wounds and the sting of unwarranted critiques impede their trajectory.
BUT WHAT IS AMAZING IS THE TRANSFORMATION that occurs when these same people are given the clarity, direction, and tools that allows them to not only recognize their greatness, but to communicate it confidently and utilize their abilities in their career, their relationships, and beyond.
In a corporate setting, she was able to see an individual's superpower and identify their gifts that would make a difference in the organization. Matching talents with ideal positions produced outstanding results; both for the company and for the individual.
Today, she help high performers discover meaningful professional and personal growth by giving them the tools and steps to overcome their inner doubts and self-imposed limitations. She stand for her client's commitments and vision while holding them accountable for generating results.